Credit Card Size
USB Flash Drive
USB flash drives have been one the most popular promotional gifts in recent years. Credit card sizes USB are now becoming the favorite because of improvements in design and large area for printing. USB flash drives are useful for almost anyone, so that assured the card USB with your logo and details will be always kept handy and used by your clients. Some advantages of our Credit card USB Flash drives are as follows: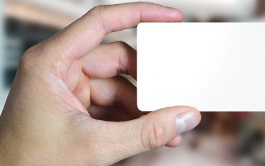 Slim Design Card USB

Likewise other types of USB memories that bulky or irregular shapes. The credit card USB's are easy to carry around (in the same way one of your other cards in your wallet). Our card USB drives are very thin hence that will fit in the wallet or purse easily. The new design is thinner than before & easy to carry around.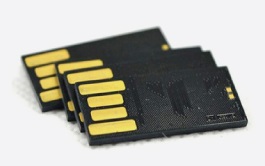 Real Capacity Grade A Branded USB Chip Inside
We are using the branded chips inside our Promotional Card USB flash drives. It will be waterproof and have one year warranty. For that reason you have peace of mind that your data will be safe.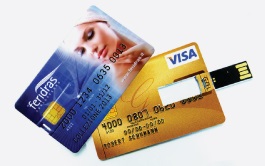 Large USB Printing Area
In like manner most USB flash drives that are cube shape and nearby a very small printing area. The credit card size USB flash drives have a large printing area. The USB cards can be printed on both sides in high resolution and with small details. Additionally some of our clients are even more using the Card USB as their business cards.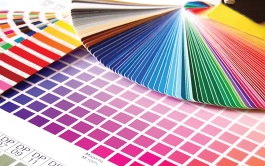 Full Color High Resolution Card USB Printing
We have specifically, advanced printers that can print on the USB Card Drive at very high resolution. Therefore small details will be very clear and pictures will be visible in contrast.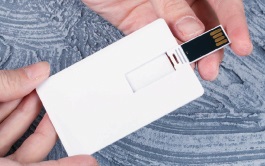 Card USB Available in Different Capacities
Most importantly we can supply these card USB's in different capacities from 4GB to 32 GB. Moreover you are looking for a little economy promotional USB as gift otherwise if higher end USB. Then we have the perfect USB item for you.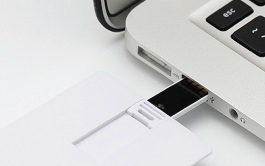 Replaces the catalog and brochures
Printing catalogues are expensive and once the catalogues are printed they cannot be updated. For that reason why not save your company catalogue on a USB flash drive. Your clients can use the extra space on the drive for their needs when they always carry around your catalogue in their USB Flash Card with them. Additionally traditional print catalogues are not always kept handy (stored in cabinet, hidden).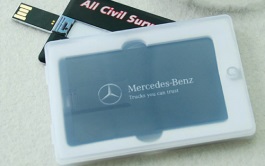 Free Plastic box for Card USB
Furthermore we have a plastic box that is specially designed for this popular Card USB. The box comes free with our Card Size USB's.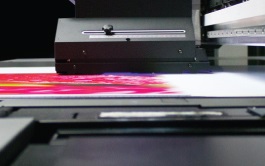 Small Production Runs
Specifically we accept orders as small as only 20 Card USB Flash Drives.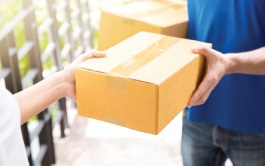 Card USB Rush Delivery Period
Most importantly we are able to finish the printing and preparing of your USB card drives in a very short period of time. Next most orders get shipped out in just 2 to 3 working days.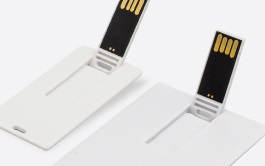 Card USB Flash Available in Different Sizes
In addition our USB cards are available in 2 sizes: Standard Credit Card size USB and Mini size USB.
For more Info & USB Price, please Contact us!